Wine tasting, cinema, French breakfasts, board games nights… Rendez-vous français offers French classes, but also cultural workshops and evenings.
Our first events will be organised soon!
Stay tuned!

Intensive French Leaving Cert Oral Prep Day
7 April 2018 @ 10 h 00 min

-

16 h 00 min

60€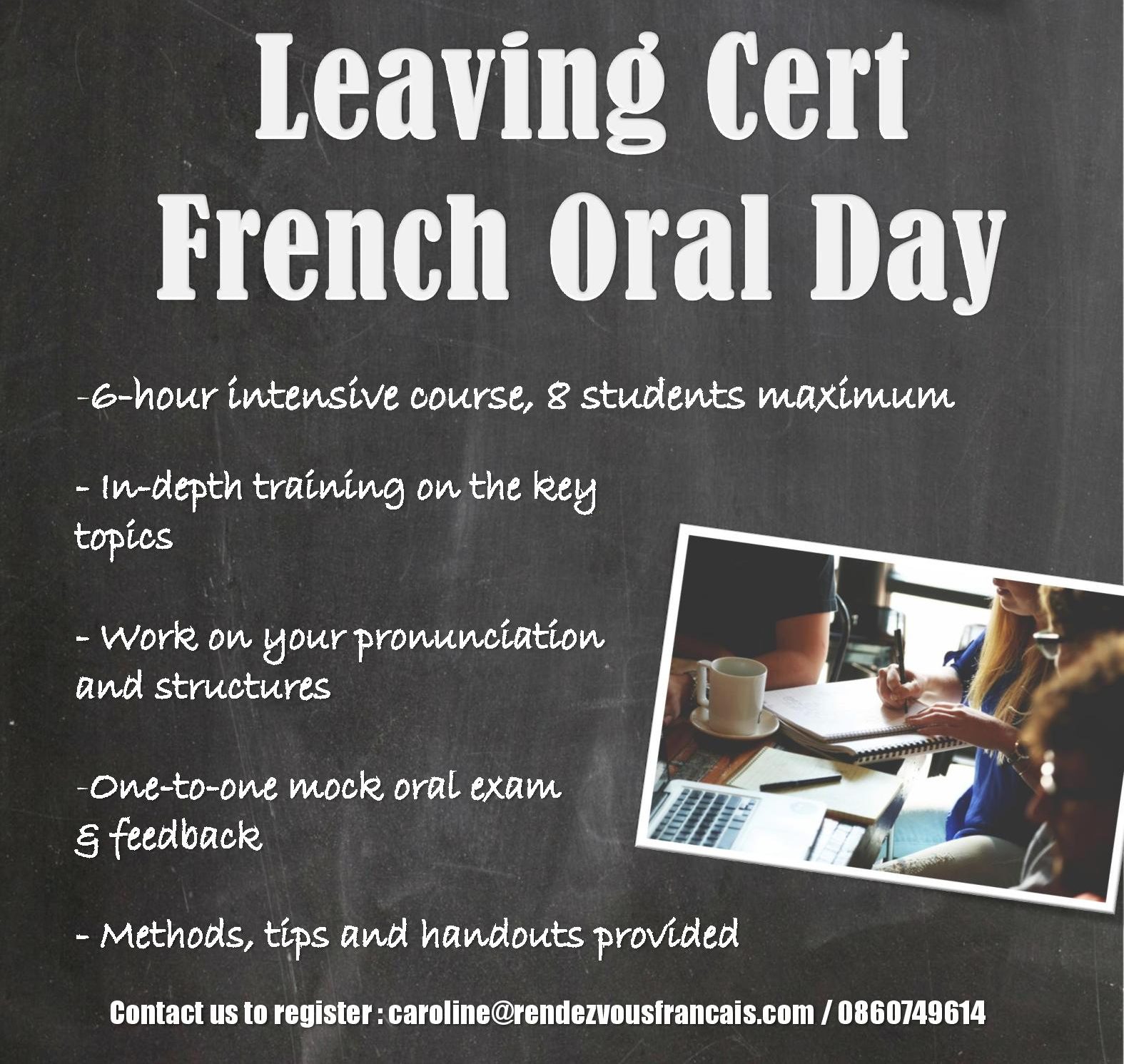 Just 2 days before the start of the Leaving Cert Orals, join to practise your French with a native qualified French teacher!
The French Oral examination makes up 25% of the grade at Higher Level Leaving Certificate French. It is important to feel prepared and confident in order to maximise the chances of getting a higher mark.
Join our intensive French Oral Day to feel confident and prepared for the exam! Our 5-hour course provides an in-depth training on the different topics as well as a full explanation of the marking scheme and tips to get top marks.
– Learn how to develop your answers, lead the conversation and personalise your answers.
– Work on your pronunciation and on the most common grammar mistakes.

– Have a one-to-one mock oral exam and get feedback with an experienced eacher.
Course structure:
10am – 12.30pm: Oral preparation 1 (covering the following topics: Myself, my school, my home/area, abstract topics)
1pm – 3.30pm: Oral preparation 2 (covering : My hobbies, sports, part-time job, future studies, your document)
From 3.30pm to 5pm: Students will have a one-to-one mock exam and advice session. Individual sessions from 3.30pm by appointment (times are allotted on a first come first served basis)
You will get notes so that you can continue your oral preparation and practice at home before actual exam.
Guidance and advice on your "document."
The fees to attend the course are 60€.
Fees include tuition, mock oral, and course notes so that students can continue their preparation at home before the exam.