Caroline
Founder & TEACHER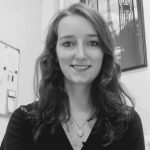 In 2012, Caroline completed a Master's Degree in Teaching French as a Foreign Language, from the Université de la Sorbonne Nouvelle in Paris. She studied pedagogy, early foreign language teaching, didactics and phonetics.
Since she started teaching in 2010, she has taught students aged from 3 years old to 75 years old, from all over the world, in Ireland and in France. She has been teaching in preschools, primary and secondary schools as well as language schools. She has also been giving one-to-ones classes and prepared students for their Junior Cert and Leaving Cert.
Her students have described her as positive, motivated, imaginative, fun, dynamic… But above all, she is passionate about her job, and that's why she created Rendez-vous français: to share her language and culture with you!
Anne
Teacher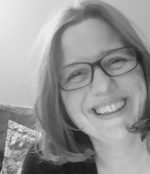 Anne is native from Provence and moved to Ireland in 1999. With an international business background, she worked in call centre for more than 20 years in France, Netherlands and Ireland. She went from selling flowers to fixing printers before building up experience in workforce management. She thrives in a multicultural environment and loves intercultural exchanges through languages, culture and indeed food.
In 2015 she made the decision to change her career as she wanted to reunite with her French roots and her mother tongue. She also wanted her Irish children to have the opportunity to learn French as well as Irish or English. She went on to do online courses related to teaching languages and has completed the DAEFLE to teach French as a foreign language. Meanwhile, she has been providing private tuitions in French and English, teaching French with a FLAM (French as mother tongue) group and volunteering for different projects related to language and culture.
She is determined and hard-working, always ready to help and to listen.
Anne has been teaching at Rendez-vous Français since January 2018, and has been described as a very patient, enthusiastic and encouraging teacher.
JULIA
TRAINEE TEACHER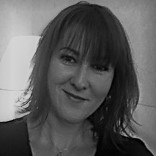 Julia is French, born and raised in Provence near Marseille but foreign cultures have always appealed to her and have always been a part of her professional and personal life. While she was doing a Bachelor of English, she had the opportunity to do a voluntary job as a French and English teacher in a language school in Ireland. After that enjoyable experience, she started working as a language teacher on-line in one-to -one sessions with teenagers and adults in September 2016.
She's currently studying for her Master of language teaching and will stay at Rendez- vous français for a few months as a part of her student placement. Julia is said to be energetic, persistent, enthusiastic and she is always up for a bout of laughter.
When she's not studying or working, she likes running, dancing, art movies and going for walks in the countryside with her Irish husband.