It is such an amazing opportunity for children to discover a language from a young age.
At Rendez-vous français, we offer French classes for children aged from 3 years old to 12 years old, with no or little knowledge of French.
The maximum number of children in each group is 8, which allows each child to receive plenty of personal attention.
French will be introduced through varied and stimulating activities, such as songs, arts and crafts, role-plays, mimes, board games and even baking! Classes are very informal, with plenty of games, as our objective is that children learn while having fun! We certainly don't want them to be sitting throughout a boring class after a long day at school!
While vocabulary is important, we also aim to give children the communicative skills that will enable them to express themselves in French, as well as opening their mind to a new culture.
Because every age is different regarding interests and skills, we have 3 different classes for children: from 3 years old up to Senior Infants, from 1st class to 3rd class, from 4th class to 6th class.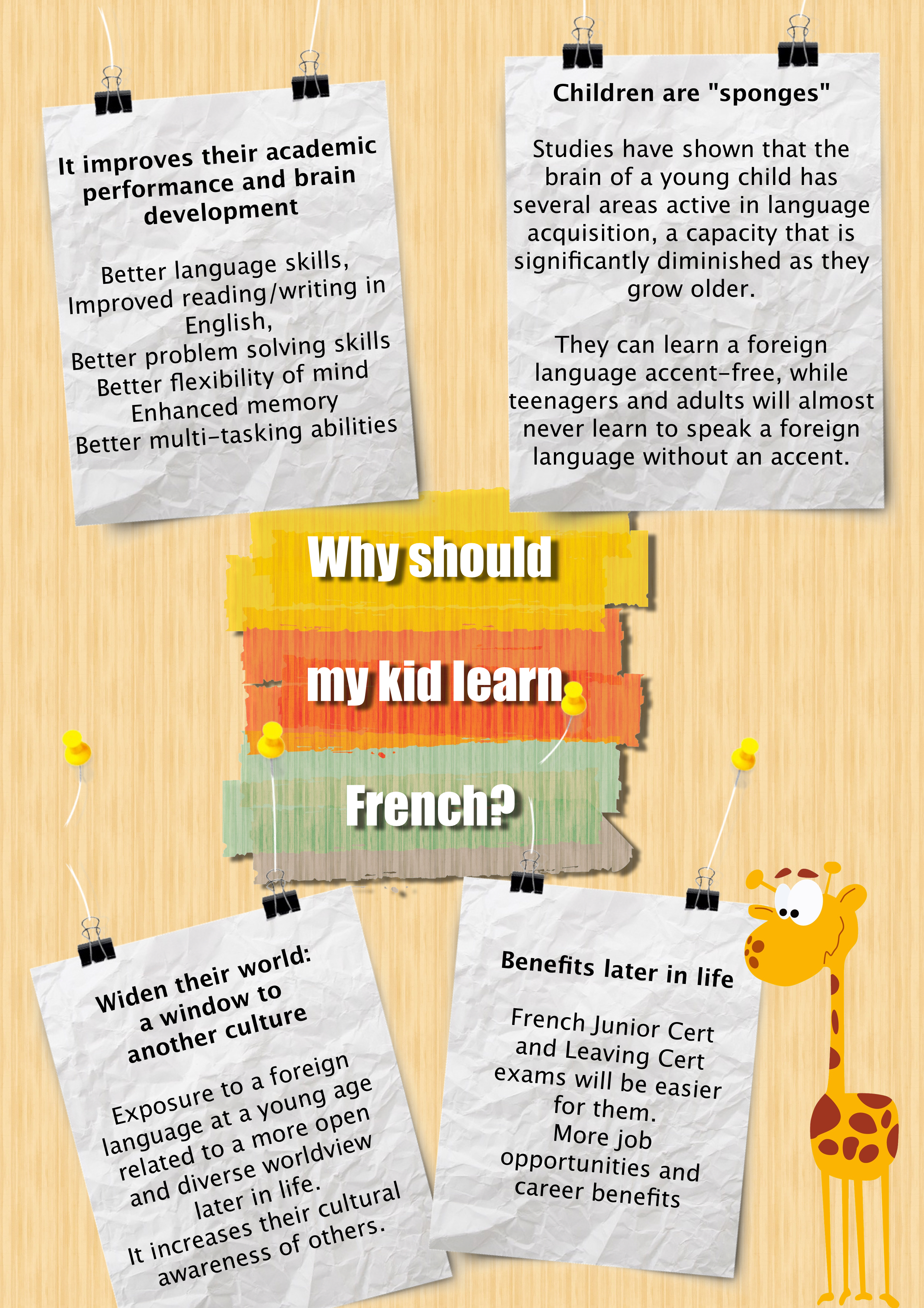 ---
I'm interested, how do I sign up?
These are our different groups for the school year 2023/2024. Simply click on the red button to fill out our pre-registration form. We'll be in touch as soon as we receive it, to send you more details, and confirm your registration. You have some questions before signing up? Just contact us here!
More details
Early booking is strongly advisable as places are very limited. To ensure individual attention and interactive classes, we allow a maximum of 8 children in a group.
To sign up, click on the red button, and fill out our registration form. We will be in touch very soon!
Price includes textbooks, materials and administrative fees.
Fees are non-refundable.
NOTE: Rendez-vous français reserves the right to cancel a course in the event of circumstances beyond its control or where the number of bookings received does not reach the minimum number required to operate a course viably. In this case a total refund is due.
Family Discount : 10% for 2nd and subsequent enrolments from the same family
Click here to read our full Terms and conditions.