Wine tasting, cinema, French breakfasts, board games nights… Rendez-vous français offers French classes, but also cultural workshops and evenings.
Our first events will be organised soon!
Stay tuned!

Come and play in French! [ for children ]
25 March 2017 @ 14 h 00 min

-

17 h 00 min

15€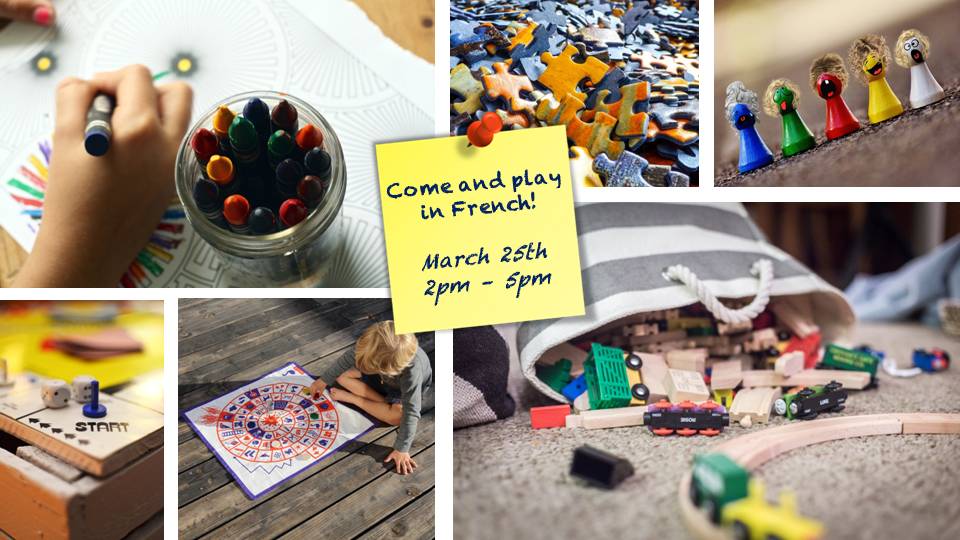 An afternoon to discover and practise French through games and board games !
Les petits chevaux, le jeu de l'oie, le nain jaune, Mistigri, le jeu des 7 familles… While some of the games may be familiar to children, most of them will be traditional French games, that all kids love playing in France! Beyond developing new friendships, the children will be learning French words and phrases, and playing  entirely in French, often without realizing it. They will be more focused on trying to roll a 6 or deciding what card to play next, that the focus shifts from learning French to simply having fun in French 🙂
Snacks (homemade cakes) and drinks included
No French is required to take part.
All children aged from 5 years old to 11 years old welcome!
Minimum 4 children – Maximum 8 children
Fees: 15€ for one child, 20€ for 2 children from the same family
To register, email caroline@rendezvousfrancais.com