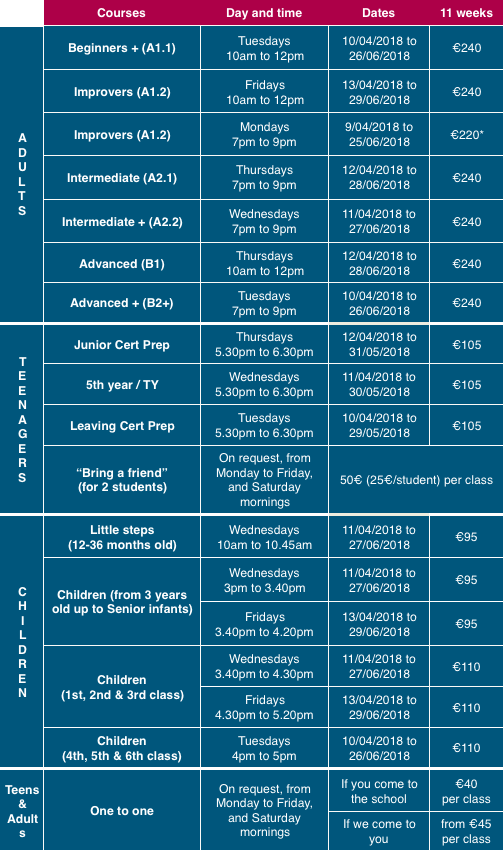 *There will be no class on Monday, June 4th, and from May 7th to May 13th.
Early booking is strongly advisable as places are limited.  We allow a maximum of 8 students in a group.
Price includes textbooks and materials. Each adult course has a private webpage giving you access to a class summary, resources and homework.
If the days and times don't suit your availability, please contact us: we might be able to open a new course, or to offer you private lessons.
Enrolment can be made by using our Contact form, calling us or emailing us, and filling in the Registration form we will provide you. Adults will need to take a placement test in order to register for the correct level, except for Complete beginners (A1.1).
Tel. 086 074 9614 | e-mail. caroline@rendezvousfrancais.com
Fees
Payment by cash, cheque or bank transfer.
Fees are non-refundable.
NOTE: Rendez-vous français reserves the right to cancel a course in the event of circumstances beyond its control or where the number of bookings received does not reach the minimum number required to operate a course viably. In this case a total refund is due.
10% reduction:
for 2nd and subsequent enrolments from the same family
for payment of two terms together
Click here to read our Terms and conditions.